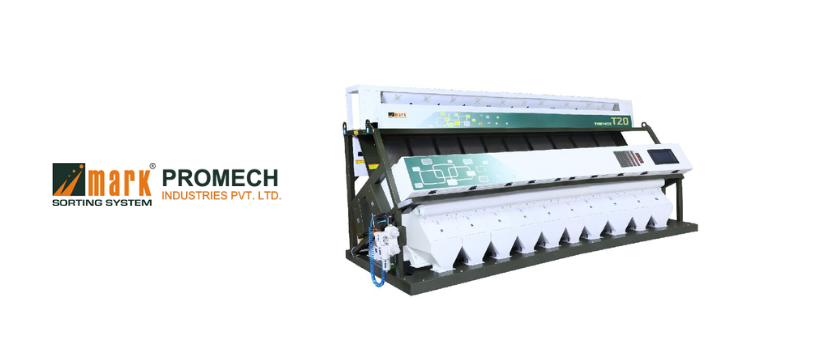 With the help of modern technology, the use of agricultural equipment has increased significantly. Many machine manufacturers try to adopt modern technology to create modern and identical machines for better agricultural production.
The sorter machine is an agricultural machine ideal for removing impurities and insect-damaged grains. Wheat sorting machine has massive usefulness in the present days. Wheat color sorter machines provide massive usefulness to their users.
Features of Wheat Color Sorter Machine
The essential features of the wheat sorting machine are as follows-

•This machine is the first domestically initiated CCD duel colour sensor technology that identifies the discoloured area applicable for different bean and nuts sorting solutions.
•The advanced optical sorting system with specially made high-speed ejector and high-speed vision control arithmetic and communication protocol.
•Wide channel for material input configured with high-speed digital processing technology system as embolisation and sorting is highly perfect.
•This machine has touchscreen features that are operated manually or with human-friendly help.
•It has the adaption of high sensitivity and a special computerisation system for defective materials. These defective materials are removed with perfect sorting performance.
•This machine has an optional LED feature.
Benefits of Colour Sorting Machine
The significant benefits of using a colour sorting machine are as follows-
1. Quality- The quality of colour sorter machines in food items has transformed. Manufacturing units can track product quality and enhance the new products sale.
2. Control- Manufacturers can get asses and refuse the difference in colour texture. This allows machines to regulate by sorting the items into many groups.
3. Speed- Colour sorters from grain colour sorter machine manufacturers are automatic, and it has outstanding quality control speed. It scales up the quality assurance process ultimately by reducing the human consequences.
4. Labour- Automatic wheat colour sorter machines can reduce labour costs and manage different problems. It can reduce the human error margin.
5. Return on investment- The colour sorter machine reduces labour costs and managerial problems. It also reduces human error problems.
6. Multifunctional- The colour sorting machine is multifunctional. This machine is suitable for tea, sesame, beans, seed, raisins, and rice colour. This machine is useful for the farming grain industry and medicinal sectors.
7. High Efficiency- Colour sorting machines provide high efficiency with lower production costs. It can increase the accuracy of the content.
Tips for Choosing a Colour Sorting Machine
One should consider a few factors while choosing a colour sorting machine-
Choose a sorting machine with front and rear cameras because this area is easy to accumulate dust, and choose equipment with good maintenance.


Consider the materials that you want to sort. Consider the capacity of the machinery and the sufficient space you provide for a sorting machine.

You should consider the quality of the colour sorter machine and its useful accessories. You can consult with the equipment staff while buying the machine.
You can choose any authentic online portal to buy a wheat colour sorter machine at an affordable price. It will help you significantly in many aspects