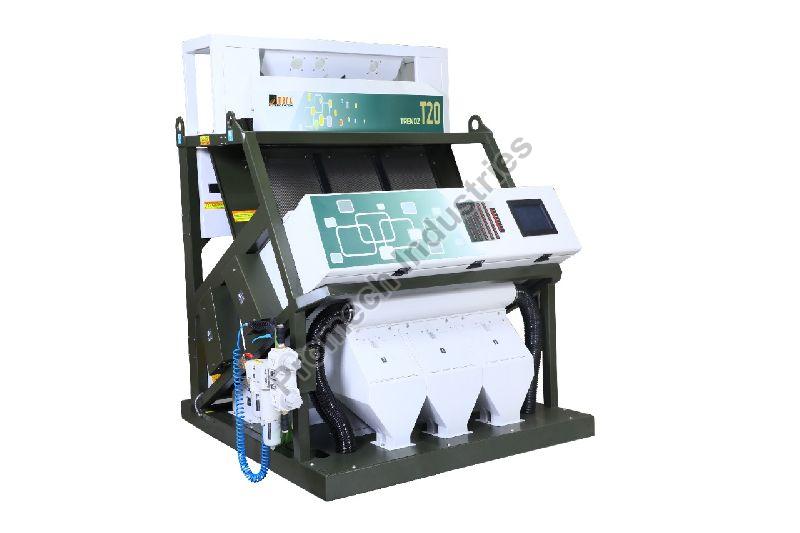 A clever food processor called a colour sorter may be used to separate agricultural goods according to their colour and form. In facilities where agricultural goods are handled in bulk, the colour sorter aids in raising productivity.

A common product used with colour sorters is cashew nuts. According to https://nuts.com/healthy-eating/benefits-of-cashews, these kidney-shaped nuts are tasty, in high demand, and include several nutritional elements like Iron, Zinc, Copper, and Magnesium that support our overall health.

The colour sorter (available here) is a fantastic, cutting-edge gadget that improves and expedites the processing of cashew nuts to fulfil the huge demand for them. The colour sorter can rapidly and accurately identify and grade the high-quality nuts since they have a certain kidney shape and colour, which would take several hours to perform by hand.
The following are some crucial ways a colour sorter might enhance the industrial processing of cashew nuts:
Sorting Cashew Nuts

Large numbers of nuts may be rapidly and simply sorted with the colour sorter. To enhance the quality of the packed nuts from each batch, this method separates the whole nuts from the broken ones.

A cashew nut's tough shell may be quite challenging to break through, and some nuts may break in the process.

A colour sorter's optical sorter detection system is a component of the system that can identify the fine nuts in a batch of harvested cashew nuts. Before final packing, nuts should be sorted to increase brand quality and consumer satisfaction.

One can get quality machines by dealing with the right cashew color sorter exporters.
Purification of Harvested Cashew Nuts of Impurities

The human procedure of identifying and eliminating contaminants from a batch of cashew nuts being processed has been replaced by the use of colour sorters. The top cashew nut brands available are clean and devoid of any contaminants. By examining the cashew nuts, the colour sorter is pre-programmed to find contaminants. Any coloured impurity that is different from the intended cashew nuts is found and eliminated during this procedure.

Additionally, cashew nuts that are already past their prime may be identified and removed using this capability. These nuts may be easily removed after being identified in the colour sorter processing device since they will have a slightly different colour from the good nuts.
Grading Cashew Nuts

You may get cashew nuts in a variety of grades at the market. They may be distinguished by characteristics like size and nut colour. The colour sorter aids in cutting down on the time needed for grading, which can take a very long time if done manually.

The commercial value of entire cashew nuts is higher than that of smaller nuts. It is suggested that the entire cashew nuts be separated during sorting because of this. The colour sorter may be used to find whole and larger cashew nuts, which can be batched and sold for more money, to save time-consuming processing.

It is crucial for equipment like the colour sorter to be placed in the processing facilities due to the big cashew nut crop. The colour sorter is one example of an innovative and dependable machine that helps to enhance the quality of agricultural products and significantly lower processing waste.

Choose to deal with the right cashew color sorter exporters and get the perfect machine for your industrial needs.